Lil Peep
Lil Peep: biography
Gustav Åhr known to teenagers and rap fans as Lil Peep seemed to program himself on a short life – like a flash of lightning. The words "Get Cake Die Young" were tattooed on his forehead. Fans identified the American as "sound cloud rapper" and his music style as the mixture of rap and emo-trap. The musician himself did not care about the "purity" of genres and mixed styles the way he felt like.
Some fans call Lil Peep southern rapper or white rapper for the melancholic guitar parts and occasional rock elements. Some people also described the artist as the future of emo style.
Whatever Lil Peep was called and no matter how severely "pure" rappers criticized him, the young man's compositions were mesmerizing and original: one could hardly mix up his songs with someone else's. Unhappy love, depression, suicide, drugs, and magic were the main themes Gustav used in his works. Superstitious people believe the young man evoked evil my making such prophecies. In comparison, fans think Lil Peep foresaw his future.
Childhood and youth
Gustav Åhr was an American with Irish and German roots from his maternal side and Swedish roots from the paternal line. The boy was born in the south of New York in 1996. When Gustav was a kid, it was difficult for him to communicate with his peers: the boy considered them stereotypical and boring. He was a reserved person and liked being alone; school raised melancholy and rejection in the child.
When the parents divorced, the teenager's inclination to depression increased. Lip Peep never talked to his father, a professor from Harvard University, after that: he could not forgive his betrayal. Soon, the 14-year-old young man was expelled from a college for bad academic performance and conflicts with classmates. Gustav's mother, Liza, was the only person who understood her son; a primary school teacher, she even did homework for the boy.
Gustav Åhr was Lil Peep's real name
Thanks to his mother, Gustav Åhr was home-schooled and passed the exams via the Internet. Thus, he managed to graduate.
The idea to take up rap and music came when the young man felt depressed and tried to find a way out. The technical awareness and the artistic nature resulted in a new project. Gustav took the stage name "Lil Peep"; as he told journalists, his mother used to call him "peep." The musician said:
"She had me raising little birds when I was a kid, so I was raised with ducks and chickens. I'd keep them in my bedroom. That's my whole childhood."
Music
Initially, Lil Peep tried himself as a rapper. Six months later, he realized he was just like thousands of other rappers and invented his own style: the mixture of emo music, hip-hop, rap, and trap. The young musician took up computer courses and learned how to manage music programs. The works of Blink-182, Му Chemical Romance, and Red Hot Chili Peppers influenced the musician's style.
Gustav's mother, grandmother, and brother approved of the young man's interest in music. As Lil Peep said, their support helped him find himself. At 14, the son expressed his love for the mother and had his first tattoo: the mother's initials and the date of her birth.
Lil Peep's tattoos
Later, the number of tattoos increased. The words "CryBaby" under the right eyebrow became the young man's "trademark"; it was Lil Peep's way to pay respects to the movie iconic in the 1990s.
The musician's image was changing frequently: his hair was dyed in many colors, from acid yellow to pink. The young man preferred black and pink clothes. He also liked to watch anime: Bleach, Shiki, and Death Note.
The group GothBoiClique also contributed to Lil Peep's style formation. As a teenager, Gustav listened to the group enthusiastically; he could hardly imagine he would join the musicians in some three or four years and move to Los Angeles.
Lil Peep began his career in 2015. The first 11-songs mixtape Lil Peep: Part 1 attracted music lovers' attention. The songs «Awful Things," "The Way I See Things," "Benz truck," and "White wine" had millions of views on YouTube.
Lil Peep performing on the stage
The first success inspired Lil Peep to create new mixtapes. In December 2015, he presented Live Forever; January 2016 brought California Girls and Vertigo. In the middle of 2016, the musician recorded Crybaby and Hellboy.
All songs are full of thoughts about committing suicide and the burden of existence. All songs are also notable for the simple lyrics about gone girlfriends and drug haze.
In September 2016, the mixtape Hellboy came out. There were 16 songs there. The music video "Girls" unmasked gender stereotypes. The song "OMFG" from the album Crybaby revealed the tiredness of life and the desire to commit suicide.
There were some suicidal motives in Come Over When You're Sober Pt. 1 (2017). The mixtape contained seven songs; "Star Shopping," "Suck My Blood," and "Downtown Lyrics" were the most popular tracks.
In June 2017, Lil Peep presented the debuting album Come Over When You're Sober on his Instagram. Soon, the artist started touring to support the album.
Personal life
Lil Peep's height was 192 cm., and his weight was 68 kg. The bright appearance and growing popularity attracted numerous fans. However, there were many critics as well. Peep got used to the lack of understanding and had inner "shields" protecting him from haters. At the same time, the young man was sensitive and often felt depressed.
Lil Peep and his girlfriend Layla
The first unhappy love injured Lil Peep severely: after he broke up with his girlfriend, he remained single for six years. There was a tattoo on the singer's abdomen: the word "love" with a sad emoji instead of the letter "O"; he also had a broken heart tattoo on his cheek.
In 2017, people saw a brunette accompanying the musician; he had her name, Layla, tattooed on his forearm. There were several photos of Lil Peep's girlfriend on his Instagram.
In August 2017, the young man wrote on his Twitter page he was bisexual.
Death
Lil Peep did not keep secret he was addicted to drugs. On his Instagram page, he called himself "a productive junkie."
Lil Peep died in 2017
The artist died in the night of November 15-16. He was 21 years old. The cause of death was allegedly the overdose: a false sedative and opioid analgesic fentanyl.
The young man died in a tour bus. Lil Peep's friends took him to the nearest hospital, but medics could not save him. In one of his last Instagram posts, the musician wrote:
Lil Peep Biography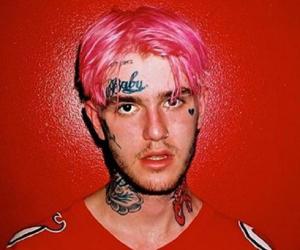 Born In: Allentown, Pennsylvania, United States
Lil Peep , or Gustav Elijah Ahr, was an American singer, rapper, and songwriter, best known for his debut studio album, 'Come Over When You're Sober.' He was known as one of the leading artists of the "post-emo revival" style of rock and hip-hop. Both his parents were 'Harvard University' graduates. They divorced when Lil Peep was a teenager, and this had a negative impact on his psyche. He described himself through his lyrics and always appeared to be a manic depressive young man and a loner. At the age of 17, he moved to Los Angeles to pursue a career in music. He released his debut mixtape, 'Lil Peep Part One,' in 2015. Due to the lack of an appropriate record label, he released his debut album online. A song from the album, 'Beamer Boy,' became a major hit and brought Lil Peep national fame. After releasing a few more mixtapes, he released his debut studio album in August 2017. It became a critical and commercial success. He passed away due to a drug overdose in November 2017. He was 21 years old at the time of his death.
Lil Peep биография На Английском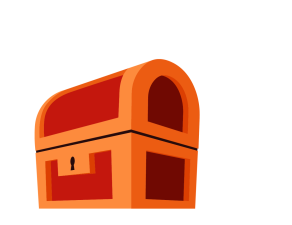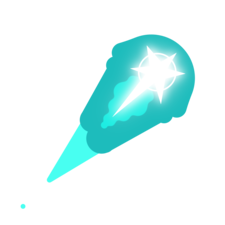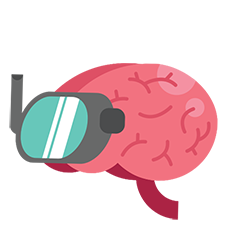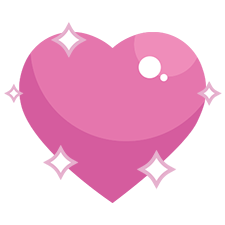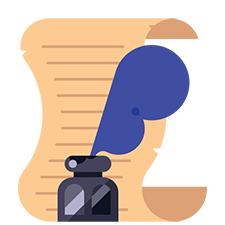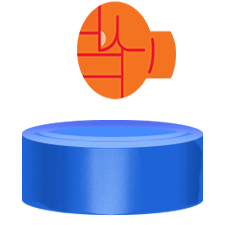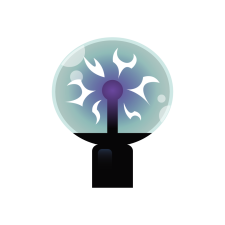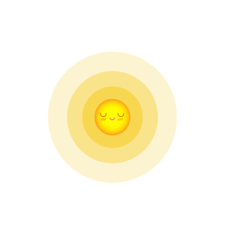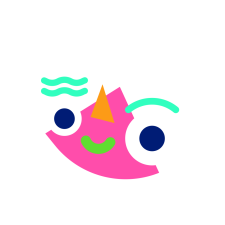 | | |
| --- | --- |
| 3,054 | уникальных посетителей |
| 761 | добавили в избранное |










Gustav Elijah Åhr better known as Lil Peep was born in Allentown, November 1, 1996 and died in Tucson, November 15, 2017.
Lil Peep, was an American singer and rapper. His songs «Awful Things», «Benz Truck» «Star Shopping», «Cry baby» «The Way I See Things», «Save That Sh*t» among others gained a lot of fame on SoundCloud and YouTube.
Gustav Åhr was born on November 1, 1996 in Long Island, New York, having grown up in Long Beach. His mother, Liza, was a first-grade teacher on Long Island and has German and Irish ancestry, while the father is of German and Swedish origin.
After leaving Long Beach High School, Åhr began taking online computer courses, earning a degree. Shortly after he started making music under the name «LiL Peep», and posting it on YouTube and SoundCloud, he said to make most of his songs in less than 5 minutes.
In 2015, Ahr released his first mixtape, Lil Peep Part One, with some success, generating 4,000 views in the first week. In the same year, he released his first EP Feelz and another mixtape, Live Forever ..
In 2016, Åhr released the two mixtapes that boosted her career: Crybaby in June and Hellboy in September.
In May 2017, the Mineral band accused Åhr of plagiarism, based on the song «Hollywood Dreaming» containing an unlicensed and uncredited sample of the song «LoveLetterTypewriter», taken from the 1998 album Minerals EndSerenading. Åhr said he was just trying to «show some admiration» when using that sample.
Come Over When You're Sober (2017)
On June 2, 2017, Åhr announced her debut album, Come Over When You're Sober via Instagram, with release date of August 11, 2017.
Åhr has announced a Come Over When You're Sober tour to promote her debut album, which began on August 2, 2017, with completion scheduled for November 17, 2017.
On June 8, 2017, Lil Peep released the music video for the song «Benz Truck», filmed and directed by Mezzy, Wiggy and Joseph Breese, with VFX of Sus Boy. Shortly thereafter, on August 18, 2017, he released a music video for the song «Awful Things».
Lil Peep has recorded nine video clips independently for Backseat, Girls, White Wine, Gym Class, Beamerboy, Drugz, Live Forever, California World, «Your Eyes «,» Nothing to u «and» White Tee «.
On July 27, 2017 Lil Peep released the music video for «The Brightside,» which also serves as the second single from her debut album «Come Over When You're Sober (Part I).»
Lil Peep is described as «SoundCloud rapper», and his musical style as being rap lo-fi and emo-rap. The New York Times defined Åhr as a lo-fi rap for «Kurt Cobain,» classifying its music as somber and devilishly melodic.
Åhr's music was influenced by both the Southern rap of the United States and the distressed introspection of the sub-genre of post-hardcore rock.
Åhr's music contains lyrical themes on topics such as suicide, past relationships and drugs. Åhr was described by Steven J. Horowitz, of the online magazine Pitchfork, as «the future of emo music».
His musical influences include Blink-182, Gucci Mane, Future, Riff Raff, Red Hot Chili Peppers, Crystal Castles, Seshollowaterboyz, Rozz Dyliams, My Chemical Romance and Panic! at the Disco.
Their songs used like sample artists like Brand New, Radiohead, Underoath, Avenged Sevenfold, Slayer, The Postal Service, Oasis, and The Microphones.
On February 12, 2018, his friend and DJ Marshmello published Peep's latest contribution to the song, Spotlight, at the request of the late rapper's mother. He was also the greatest / best singer of all of his musical style.
In 2017, Åhr resided in London, being member of the collective Gothboiclique. Previously, he had been a member of Schemaposse.
Åhr played trombone and tuba.
Her favorite holiday was Halloween.
Åhr was known for his usual substance abuse, especially for cocaine addiction, ecstasy, and Xanax, Yaspink something he himself regularly referred to in his lyrics and posts on social networks.
In a post on the Instagram, Åhr proclaimed himself as a «productive junkie,» saying «do not use drugs.»
He was also quite vocal in the songs he produced about his close relationship with his mother.
He dated actress and singer Bella Thorne.
In August 2017, in his Twitter account, Peep assumed bisexual.
On November 15, 2017, Gustav was found dead on the bus where he was following his tour when one of his businessmen was waking him up for a performance.
The possibility of murder was dismissed, believing that his death would have been the result of an overdose.
It was certified that the cause of death was an accidental overdose due to the combined effects of fentanyl and Xanax. In its toxicology report, the following substances were found: Alprazolam, cocaine, fentanyl, dihydrocodeine, hydromorphone, oxycodone, oxymorphone, tramadol and cannabis.
There was no alcohol in her body.
In a video posted on Instagram hours before he died, Gustav said he had ingested hallucinogenic mushrooms and concentrated marijuana. In another he said he took six Xanax pills, followed by a video where he swallows a white pill and swings pills stored in a jar. One post then had the caption «When I die, you will love me.»
Days after her death, a police report revealed that Åhr had taken a nap around 17:45, before a show. Her manager checked Åhr twice and found him sleeping and breathing normally, although he could not wake him up. When he tried to wake him for the third time, Gustav did not respond and appeared not to breathe. A cardiorespiratory resuscitation was attempted, with no success.
Åhr was cremated in New York.
Tributes
Many great artists in the music industry have expressed their condolences to Gustav, including Diplo, Malice, Wiz Khalifa, Pete Wentz, Marshmello, Zane Lowe, A $ AP Nast, Rich Brian, Playboi Carti, Ugly God, Lil Uzi Vert, Bella Thorne, Sam Smith, Lil Pump, Mark Ronson, Trippie Redd, Lil Tracy, Lil Xan and XXXTentacion.
The band Good Charlotte paid their homage by releasing a cover of their most popular song «Awful Things», played at the time of their funeral in New York.
источники:
http://www.thefamouspeople.com/profiles/lil-peep-42637.php
http://steamcommunity.com/sharedfiles/filedetails/?id=1513765955