Янин Янсен
Биография
Ever since her Concertgebouw debut in 1997, Janine Jansen has been a huge star in her native Holland. Today she is internationally recognised as one of the great violinists – a truly exciting and versatile artist.
Her London debut in November 2002, accompanied by the Philharmonia Orchestra conducted by Vladimir Ashkenazy, was quickly followed by invitations from some of the world's most prestigious orchestras, including the Royal Concertgebouw Orchestra, Berlin Philharmonic, London Symphony, New York Philharmonic, Philadelphia and Cleveland Orchestras as well as NHK Symphony Orchestra Tokyo. She has worked with such eminent conductors as Lorin Maazel, Valery Gergiev, Riccardo Chailly, Neeme Järvi, Paavo Järvi, Sakari Oramo, Daniel Harding, Mark Elder, Edo de Waart and Sir Roger Norrington.
Janine Jansen has an exclusive recording contract with Decca (Universal Music Group). Her recent disc, featuring Bach Inventions and Partita with Maxim Rysanov and Torleif Thedéen, has echoed previous successes and went straight to the top of the US iTunes classical chart when released last autumn. Each one of her recordings has been awarded a Golden CD for sales in The Netherlands while her debut album has won a platinum disc for sales in this territory.
Highlights of the 2008/09 season include performances with the Royal Concertgebouw Orchestra, Orchestre de Paris, Orchester des Bayerischen Rundfunks, Tonhalle Orchester Zurich and Leipzig Gewandhaus Orchestra. Outside Europe she will perform with the Chicago and Boston Symphonies as well as the NHK Symphony Orchestra Tokyo to name a few. She also has tours planned with the Philharmonia Orchestra and Charles Dutoit, Chamber Orchestra of Europe, Mahler Chamber Orchestra, Deutsche Kammerphilharmonie and the Academy of St Martin in the Fields.
In addition to her concerto performances Janine is a devoted performer of chamber music. She established and curates the annual International Chamber Music Festival in Utrecht, and since 1998 she has been a member of Spectrum Concerts Berlin, an important chamber music series in the Berlin Philharmonie. Her chamber partners include Leif Ove Andsnes, Itamar Golan, Jean-Yves Thibaudet, Mischa Maisky, Julian Rachlin, Martin Fröst and Hélène Grimaud. Since the 2006/07 season Janine has been part of the Junge Wilde Series at the Konzerthaus Dortmund.
Janine studied with Coosje Wijzenbeek, Philipp Hirshhorn and Boris Belkin. She was a previous BBC New Generation Artist and in September 2003 she received the Dutch Music Prize from the Ministry of Culture – the highest distinction an artist can receive in The Netherlands.
She received numerous awards including the Edison Classic Public Award three times, an Echo award for her Vivaldi recording in 2006 and her Mendelssohn/Bruch album in 2007 as well as the NDR Musikpreis for outstanding artistic achievement in 2007.
Biography
«Among the world's star soloists, she's as keen a listener, as adept and intimate a chamber partner, as it gets."
New York Times
Violinist Janine Jansen works regularly with the world's most eminent orchestras and conductors. In season 21/22 she joins Berliner Philharmoniker under Chief Conductor Kirill Petrenko to perform their prestigious New Year's Eve concerts as well as returning later in the season for concerts with Sakari Oramo. Further highlights include engagements with the Symphonieorchester des Bayerischen Rundfunks/Mallwitz, Tonhalle Orchestra/Järvi, Santa Cecilia Orchestra/Pappano, Orchestre de Paris/Saraste, Swedish Radio Symphony/Mäkelä, Philharmonia Zurich/Noseda and Camerata Salzburg. She also returns to London Symphony Orchestra in spring 2022 for performances under Gianandrea Noseda.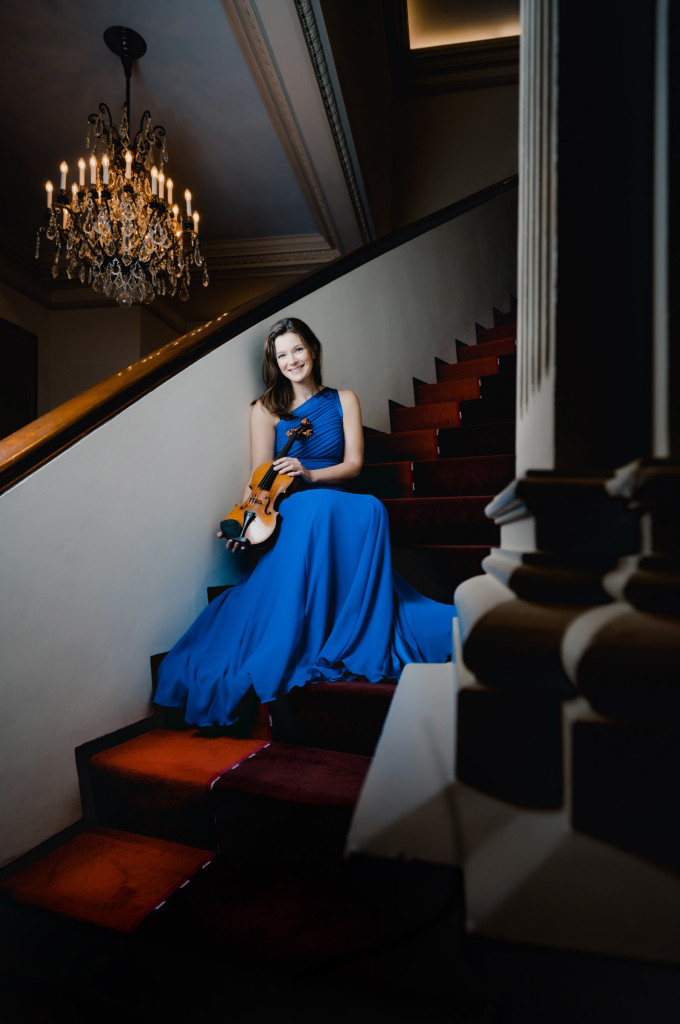 Orchestral tours across Europe are planned with Chamber Orchestra of Europe, Amsterdam Sinfonietta and Deutsche Kammerphilharmonie Bremen under Paavo Järvi.
Together with pianist Denis Kozhukhin she will offer a duo recital programme across major cities including Vienna, Amsterdam, London, Berlin, Munich, Madrid, Barcelona, Brussels and Rome.
Janine records exclusively for Decca Classics. Her latest recording "12 Stradivari" released in September 2021, is a unique exploration of 12 great Stradivarius violins and the repertoire these extraordinary instruments inspired. The chosen repertoire is specially curated by Janine Jansen to showcase the unique qualities of each violin.
Aside from her successful Vivaldi's Four Seasons recording back in 2003, her discography includes performances of Bartok's Violin Concerto No. 1 with the London Symphony Orchestra and Brahms' Violin Concerto with the Orchestra dell'Accademia Nazionale di Santa Cecilia conducted by Sir Antonio Pappano. Other recording highlights include Beethoven and Britten with Paavo Järvi, Mendelssohn and Bruch with Riccardo Chailly, Tchaikovsky with Daniel Harding, Prokofiev Concerto No 2 with Vladimir Jurowski as well as two recordings featuring works by J.S. Bach. Janine has also released a number of chamber music discs, including Schubert's String Quintet and Schönberg's Verklärte Nacht and Sonatas by Debussy, Ravel and Prokofiev with pianist Itamar Golan.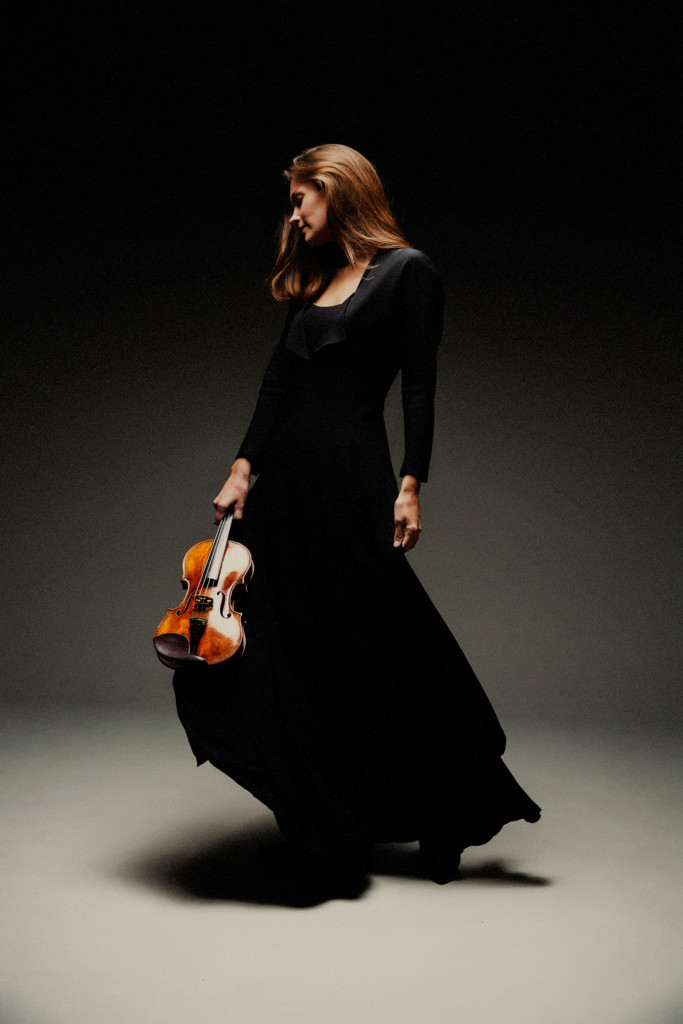 She is Guest Artistic Director at the International Chamber Music Festival Utrecht, a festival she founded back in 2003. Since 2019 she is Professor of Violin at the HÉMU Sion (Haute École de Musique Vaud Valais Fribourg).
Janine has won numerous prizes, including the Herbert-von-Karajan Preis 2020, the Vermeer Prize 2018 awarded by the Dutch government, five Edison Klassiek Awards, der Preis der Deutschen Schallplattenkritik, NDR Musikpreis for outstanding artistic achievement and the Concertgebouw Prize. She has been given the VSCD Klassieke Muziekprijs for individual achievement and the Royal Philharmonic Society Instrumentalist Award for performances in the UK. In September 2015 she was awarded the Bremen MusikFest Award. Janine studied with Coosje Wijzenbeek, Philipp Hirshhorn and Boris Belkin.
Janine Jansen plays the Shumsky-Rode Stradivarius from 1715, on generous loan by a European benefactor.
Janine Jansen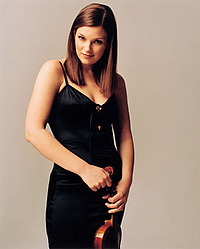 URL страницы:
HTML ссылка: Janine Jansen — ru.motolyrics.com
BBCode ссылка: Janine Jansen — ru.motolyrics.com
Поделиться с друзьями:
Биография Janine Jansen
Янин Янсен (нидерл. Janine Jansen; 7 января 1978, Суст, провинция Утрехт) — нидерландская скрипачка.
Биография
Родилась в музыкальной семье, училась игре на скрипке с 6 лет. Училась в Гаагской консерватории у Косье Вейзенбек, в Утрехтской консерватории у Филиппа Хиршхорна и Бориса Белкина. Дебютировала в 2001, исполнив с Национальным молодежным оркестром Шотландии Скрипичный концерт Брамса.
Репертуар
В репертуаре скрипачки Вивальди, Бах, Моцарт, Бетховен, Шуберт, Мендельсон, Брамс, Чайковский, Барток, Бриттен, Прокофьев, Шостакович, Пярт и др.
Характеризуя манеру Янсен в исполнении партит и инвенций Баха, рецензент газеты «Коммерсантъ» пишет:
В подчеркнутой деликатности и сдержанности, с которой Янсен играет здесь Баха, всё ж таки чувствуется нечто напускное, не совсем органичное — что, впрочем, не мешает демонстрировать совершенно замечательные в общем-то качества камерной исполнительницы. Интонация у нее всегда предельно отчетлива, фразировка разумна и красива, культурность звука в любом случае вызывает уважение.
Признание
Премия Радио Би-би-си Артисту нового поколения (2002, 2004), музыкальная премия Нидерландского министерства культуры (2003), премия Эдисона, Амстердам (2004, 2005), музыкальная премия ЭХО-Классик (2006).
источники:
http://www.janinejansen.com/biography/
http://ru.motolyrics.com/janine-jansen.html